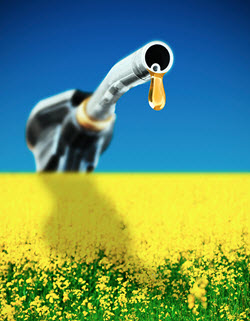 Each December the NTEA—The Association for the Work Truck Industry—conducts their comprehensive Fleet Purchasing Outlook survey to gain insight on the commercial vehicle landscape.
The survey results were released in March and showed that when it comes to alternative fuels and fleets, biodiesel rules.
The survey found that not only is biodiesel the most commonly used alternative fuel option with 18 percent of fleets on board, it is also the number one alternative fuel choice for future interest—meaning more fleets are planning to continue using biodiesel or are planning to start using biodiesel.
So what makes biodiesel the alternative fuels winner? And why are more and more fleet managers choosing biodiesel as their "go to" alternative fuel option?
Here's why….