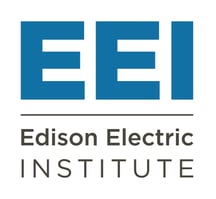 PS Energy Group is the 2017 recipient of the Edison Electric Institute (EEI) Diverse Business Award, given to companies that show support for business diversity through development initiatives.
"I am humbled to be included with such a committed group of diversity professionals," Livia Whisenhunt, PS Energy's CEO, said. "My association over the past two decades with EEI, as well as with its members and clients, has motivated me and the PS Energy team to embrace the support of business diversity initiatives."
Presented annually, the EEI Diverse Business Award recognizes member companies, diverse businesses and prime suppliers for their outstanding achievements in the advancement of opportunities for diverse and small businesses, including minority, women-owned, veteran and LGBQT businesses within the electric power industry.
EEI President, Tom Kuhn, said, "PS Energy has demonstrated tremendous leadership by supporting diversity through its business development programs, and is greatly deserving of the Diverse Business Award for 2017."
Founded in 1985, PS Energy is one of the top diversity and women-owned businesses in the United States. An energy company and a leader in fuel management, PS Energy is committed to supplier diversity, and works with qualified and minority-owned suppliers who meet the requirements of the PS Energy Supplier Diversity Program—a program formed to create long-term value for customers and the local community, while helping suppliers grow their business.
PS Energy has received numerous industry awards over the years, including recognition in 2009 by Hispanic Business Magazine as the third-largest Hispanic-owned energy company in the country, and was named, in both 2006 and 2015, The Georgia Minority Supplier Development Council (GMSDC) Supplier of the Year.