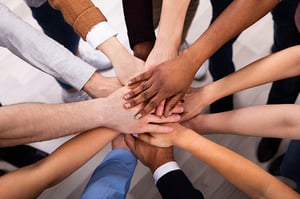 PS Energy was recently chosen by the Georgia Minority Supplier Development Council (GMSDC) to be included in its 2019 edition of "Georgia's Own," a digital book showcasing top Georgia Minority Business Enterprises. The 40 minority-owned and Georgia-based companies featured in the book span multiple industries, from manufacturing and transportation to retail and technology.
The GMSDC is Georgia's leading advocacy organization for small business development and supplier diversity, and its primary focus is to:
Certify Minority Business Enterprise (MBE) firms
Help MBEs prepare to engage global supply chains
Facilitate partnerships with corporations and governments in need of MBE's goods and services
PS Energy is honored to be among the companies in this esteemed group that represents "the best of what Georgia has to offer." Since its incorporation in the State of Georgia in 1986, PS Energy has been committed to furthering supplier diversity initiatives.
As one of the top Hispanic-owned and women-owned businesses in the country, PS Energy's supplier diversity program is focused on developing mutually beneficial business partnerships with minority and women-owned businesses. The goal is to create long-term value for customers, the community, and diverse suppliers.
It's All Good: Partnering with Diverse Suppliers
Partnering with diverse and minority-owned suppliers can provide businesses with a competitive advantage, help them cut costs, and drive revenue. A recent research report on supplier diversity from strategic consultancy, the Hackett Group, supports this fact. The study showed that companies who participate in a long-term supplier diversity program:
Generate 133 percent greater ROI than those companies who rely on traditional suppliers
Drive an additional $3.6 million to their bottom line for every $1 million spent in procurement costs
Have lower overall operating costs and spent 20 percent less on buying operations
There is no doubt that these are impressive numbers. Let's take a look at five key benefits derived from partnering with diverse suppliers – benefits that can help your business realize such dramatic results.
5 Key Benefits of Partnering With Diverse Suppliers
Tax Incentives: Companies that utilize minority and women-owned businesses as suppliers are eligible for tax breaks from the federal government. Additionally, tax liabilities are reduced for companies that use minority and women-owned businesses to supply labor or services to a project funded with federal or state grants or loans. Depending on the state, tax incentives on the state level may also be available.
Promotes Innovation and Creativity: Continuing to use the same suppliers and not tapping into new, diverse markets puts you at risk for missing the advantages of small and medium-sized businesses. Unlike large companies that struggle with bureaucracy, small and medium-sized businesses are more agile and flexible. They can innovate quicker, make course corrections, and provide faster turn-around for goods and services.
Multiple Procurement Channels: Developing a large network of suppliers allows you to cross-examine vendors to identify the best fit for your needs. This helps drive competition, lower prices, and reduce your direct and indirect spend.
Shows Commitment to the Local Community and Your Customer Base: Partnering with diverse local suppliers shows your company's commitment to promoting economic growth and job creation on the local level. It also helps increase spend and consumption, which strengthens communities. Further, it shows that your suppliers are reflective of your diverse customer base and business community, while also demonstrating your company's commitment to social responsibility.
Gain Access to New Networks: The more supplier connections you make, the better the opportunity to penetrate new markets and gain new customers. Reaching out to new suppliers will enable you to become familiar with their business contacts, diverse and otherwise. This can result in opportunities to attend networking events, providing access to even more new suppliers, as well as potential customers.
Learn more about PS Energy's Supplier Diversity Program as well as the criteria to participate and how you can register.