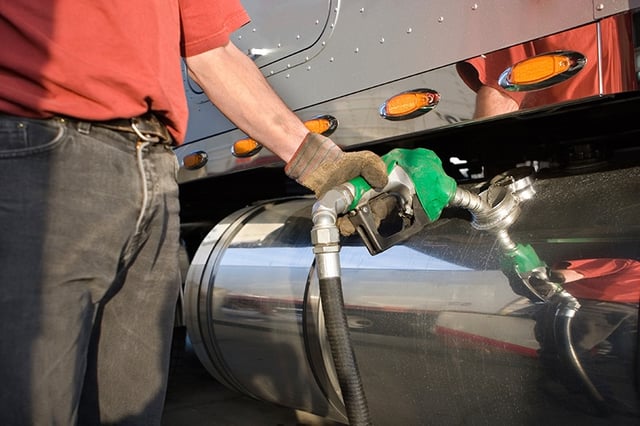 Controlling, monitoring and tracking fuel expenses and driver purchases can be an arduous and time consuming task for fleet managers whether their fleet is comprised of two vehicles or two thousand. Add tightening budgets and greater demands on their time, staff and vehicles, and it is no wonder that fleet managers turn to fuel card providers to help them take control of fuel costs and purchases, reduce vehicle fueling times, increase driver productivity and cut administrative burdens.
With fuel generally a fleet's largest expense, gathering as much information as possible on fuel consumption and driver purchases is smart business and fuel card providers help make this an easily manageable process. There are a number of providers out there, each with a variety of benefits, options and features. So if considering fuel cards for your fleet, some homework is definitely in order.
Determine your needs, the benefits you expect and have a list of questions for prospective providers, as one card does not fit all. And above all, look for a provider you can trust and one that can provide a customized solution to meet your expectations for success. To help you get started here are a few factors worth examining.

Location and Acceptance
Location and acceptance should be a top priority, as providers offer a range of acceptance options, including universal, major brand, truck stops, proprietary networks and hybrids. Take into consideration where your vehicles are based and the areas they operate, as some fuel cards may be accepted in certain regions of the country, while others may be accepted only at specific stations.
Choosing a provider with limited acceptance options could lead to an increase in fuel costs and decreased productivity as drivers burn fuel and time searching for an accepted pump. If availability is a concern and your fleet operations cover a large area, a universal card may be your best choice, as they are widely accepted at most fuel and maintenance locations.
Pricing and Fees

If you engage a fuel card provider, the fuel prices you see at the pump are not necessarily what you pay. For example, some providers allow you to batch purchases and issue volume-based pricing after an agreed upon period. But requirements may need to be met. And if so, fees may be involved. The only way to find out? Do your homework and ask questions.
You'll find that some providers offer discounts or rebates if their fuel cards are used at proprietary sites in a network, while others allow you to purchase fuel from stations with the lowest prices. To know what is best for your fleet, know what you are currently spending on fuel, where you are spending it and whether this will remain constant or if you foresee changes in the coming months.
Fee charges should also be considered. In addition to the fee mentioned above, common fees include transactions fees, card fees, reporting fees, late fees and finance charges. And fees can quickly add up. Pay particular attention to late fees, as they can be very costly but easily avoided.

Controls

Unlike traditional credit cards, fuel cards offer purchase controls to give you greater control over expenditures and help you cut administration time. Controls vary by fleet card and can be restricted for fuel only, fuel and convenience store purchases, fuel and services, fuel and vehicle-related items, etc. They can also limit how much and how often drivers can purchase fuel, products or services. Some cards also offer
email alerts rather than controls.
To determine what controls or alerts are best for your needs, get involved and ask questions. Having the right controls and alerts in place can help reduce and eliminate slippage—dollars posted to a fleet fuel expense category that aren't dollars spent on fuel—saving you money with no additional cost to your bottom line.
Data and Reporting

If basic information about a transaction such as the location and a time stamp of the purchase are all you require, then cards that support Level I and Level II data may work for you. If you want the best security and reporting, look for cards that support Level III data. Level III cards help reduce unauthorized fuel card purchases by providing a complete picture of fueling activity, including the product type and description, vehicle and driver IDs and odometer reading.
To gain even greater insight into fuel expenses, fleet management products are integrated with some of the larger fuel card providers and provide data such as overall cost per mile for your vehicles, automatic fuel economy calculations, irregular purchase monitoring and various other reports. With data in one central location, analysis and decision-making is not just easier, it is better—with all the information you need right at your fingertips.