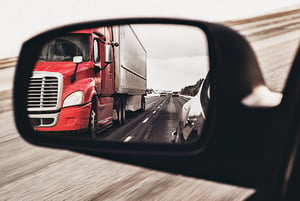 With 2019 in the books, let's take a look back at three areas from the year that may have an impact on your fleet in 2020, specifically:
The shakeout from the final phase of the electronic logging device (ELD) mandate
Telematics advances that could bring new capabilities
How diesel and gasoline prices were tracking from Q1 to Q3
ELD Mandate
There's little doubt that the ELD mandate is the biggest change seen by the trucking industry in over 50 years. The third and final phase goes into effect on December 16, 2019. It stipulates that all qualifying commercial motor vehicles can no longer use automatic on-board recording devices (AOBRDs) to record hours of service. Instead, certified and registered ELDs must be used.
While the mandate intends to create a safer and more efficient work environment, not everyone in the trucking industry is happy with it. Many owner-operators, particularly those of smaller fleets, claim ELDs impose extra operating costs.
Many drivers claim ELDs reduce their ability to make money since they are forced to follow the hours-of-service law. This regulation was designed to promote safety and prevent driver fatigue by putting time limits on drivers. Interestingly, some drivers say they are more fatigued because of the mandate, while others have admitted to driving faster to beat the clock towards the end of their shifts.
Implementing the ELD mandate is a massive undertaking, and it's normal to expect a few bumps in the road. As the dust settles from the mandate going into full effect, make sure to keep an eye on the following concerns:
ELDs Aren't Allowed Everywhere: Some areas prohibit commercial vehicles from having an ELD. These areas include the U.S. government or government contractor facilities.
Overcrowded Rest Stops: Drivers that push past their hourly driving limits need to log more frequent rest hours.
More Tickets and Fines: Operators who fail to comply with the new standard for installing ELDs face stiff federal fines and penalties. However, the number of tickets issued will drop once drivers and operators have complied with the mandate's rules.
Telematics
Telematics has seen mass adoption this year. Fleets with existing telematics have expanded their telematics technology even more to meet overall goals and objectives. Data was a big telematics story in 2019, with these areas attracting the most attention:
More Insight: Data and the visibility it provides into all aspects of a fleet's operations have become the underlying value of all telematics systems. As a result, 2019 saw more data collected than ever before. Analytics within telematics programs are getting better, providing greater insight and the ability to turn data into even more meaningful and profitable actions. For example, fleets can use data to increase profit margins, maximize safety, and minimize costs.
Data Protection and Data Security: With the vast amount of data collected, storing and protecting data has been a growing concern for fleets. While connectivity presents numerous operational benefits, it also makes fleets more vulnerable to cyber attacks. To that end, protecting telematics data will require a proactive approach to explore, locate, and patch vulnerabilities. Fleets will need to allocate resources to secure their fleets by protecting data between devices and servers, while developing policies that address data access and storage.
Increasing Integration: The ability to integrate with other enterprise systems is increasing. While some integrations are directly related to traditional fleet operations, most integrations are of a broader scope. These include those with mobile workforce management, enterprise resource planning (ERP) software, and business management software. Data is becoming centralized, often within a single dashboard view and login. Insights gained will help fleet and company leadership make more informed decisions that improve operations and boost the bottom-line.
Fuel Price Overview
From Q1 to Q2, diesel and gasoline prices saw widely contrasting results, with diesel relatively flat and gasoline on a wild ride. Diesel prices were between $1.95 and $2.20 since the beginning of 2018 and finished Q2 2019 at an average price of $1.98, up 4 cents from Q1.
In Q1, gasoline prices plummeted to $1.60 per gallon and then soared in the summer to $1.94. While still more than 15 cents below last year, Q2 marked a 35 cent increase from Q1.
In Q3, diesel prices remained relatively flat, finishing at an average price of $1.89, with prices fluctuating throughout the quarter between $1.75 and $2.08. Compared to Q2, Q3 was down 9 cents. At the wholesale level, prices averaged below $2.00 for the quarter. Gasoline saw an average price of $1.73, down 21 cents from Q2 and down 33 cents compared to last year.