Tackling Key Issues by Improving Safety with Video Cameras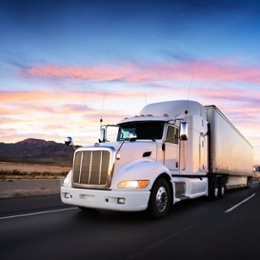 Posted by PS Energy Group on
---
Driver and vehicle safety are a top concern for every fleet manager. Considering that $11 million is the average cost for a fatal accident, $500,000 for an accident with injuries, and $75,000 for accidents that cause damage, it's easy to see why. And, there is the damage accidents can cause to a company's public perception and employee morale. All of these costs can quickly add up quickly and negatively impact a company's bottom line.
Compared to the average U.S. driver who typically travels 12,000 to 15,000 miles annually, a fleet driver travels 20,000 to 25,000 miles or more, while truckers can clock anywhere from 80,000 to 110,000 miles. Traveling such great distances, it's no surprise that fleet drivers and truckers have a much greater exposure to crash risks than the average driver.
For companies that rely on a mobile workforce, one way to reduce exposure to crash risks and improve safety is getting an accurate picture of what drivers and vehicles are experiencing on the road. A sure way to accomplish this is by using video camera technology in fleet vehicles.
The Case for Video
In 2016, the National Transportation Safety Board recommended heavy truck and bus fleets use video recording technology. This recommendation came after a study of more than 100,000 crashes estimated that video could reduce fatal crashes by 20% and injury crashes by 35%.
With so much at stake financially and reputationally for companies, making video a part of a fleet's safety programs for any fleet is no longer considered a "nice to have". It's increasingly becoming a requirement of running a safer and profitable fleet.
To that end, let's take a look at two key issues facing fleets in 2020 — rising insurance rates and growing nuclear verdicts — and the role video is playing in helping fleets overcome these challenges.
Rising Insurance Rates
With insurance premiums going through the roof, a company's bottom line can be negatively impacted. Many fleets experienced double digit percentage premium increases in 2019, and premium increases continue to be on an upward trajectory for 2020 with no end in sight.
Video technology can help companies manage sky-high premiums going forward by showing insurers that they have safety measures in place designed to reduce accidents. With the visibility that video provides, fleet managers can improve driver behavior. This helps reduce accidents, which can greatly reduce insurance costs and is helpful for responding to claims of negligence.
For example, using video in addition to driver coaching to improve driver performance shows a commitment to addressing risky driver behavior. And should an accident occur, video gives a company the ability to settle accident claims quickly, consistently, effectively, and efficiently. This includes paying out claims from which they should have been exonerated while preventing costly and time consuming lawsuits.
Subrogation is another area where video can impact insurance costs. Whether it's money paid for property damage, deductible amounts, diminished value, pain and suffering or loss of consortium, video and the unique visibility it provides can help companies lower those expenses and improve profitability.
Growing Nuclear Verdicts
Increasingly, nuclear verdicts — a jury award in which the penalty exceeds $10 million — have become a theme in trucking over the years. In 2019, many fleets were shut down because of nuclear verdicts, and 2020 looks to be no different. In fact, nuclear verdicts and rising insurance premiums are often cited as the primary reason for a carrier shutting down.
The not so good news for the industry is that the trend of juries awarding nuclear verdicts is growing in both occurrence and dollar amounts. But with video technology as part of a safety program, companies have a powerful weapon to help avoid these verdicts, especially if the driver is not at fault.
Video is the best way to prove innocence and it gives juries the evidence they need to reach a verdict more quickly. It also allows fleet managers to watch what their drivers are doing behind the wheel to coach them into becoming better drivers.
With proper coaching, the video will most likely show the driver is alert and doing exactly what they are supposed to be doing — which is the image a company wants to show to a jury should an accident case end up in the courtroom.
Typically 30% of a fleet's budget is spent on preventable collisions, violations, and citations. Whether a fleet chooses to pilot a video safety program or go with full deployment, the savings can be substantial. With rising insurance rates and growing nuclear verdicts, video is more critical and cost-effective than ever before. In short, it can be a company's best witness and a safety blanket you can take to the bank.