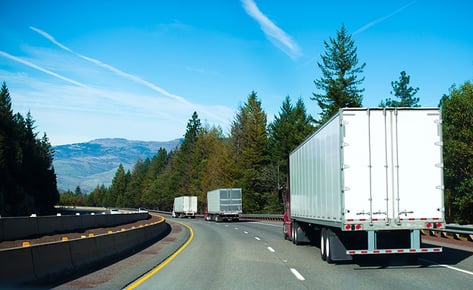 Think of the investment you have in your drivers and vehicles. Now think of how it would affect your
operations and bottom line if a driver were stranded in the middle of nowhere and unable to be at a job site or make a delivery. Or low on gas with no idea where to find fuel. Unfortunately, these scenarios happen every day and the outcomes are not good—unhappy customers, frustrated drivers and lower productivity.

Protecting your investment by keeping your fleet moving and your drivers safe and happy is as simple as being proactive and putting tools and services in place—tools and services that also give you peace of mind and help you increase productivity by improving efficiencies. Here are a few to consider.

Roadside Assistance Services
If you had to make a choice between several services and tools and could only choose one, this is the one to choose no matter the size of your fleet. As in the scenario above, imagine the consequences of a stranded vehicle and driver and the risk and liability associated with such a situation.

A solid roadside assistance program will get your vehicles back on the road quickly no matter where they are located or the time of day. Look for features that make it easy on your drivers and easy on you, such as one-call to a toll-free dispatch number where your driver signs for the service once it is completed and you get a monthly report detailing the services rendered.

Look for a program that has a large network of providers and includes these essential services:
Towing
Flat tire assistance
Fuel, oil and fluid delivery
Battery service
Lost-key and lock-out assistance
Winching/vehicle extraction
GPS Tracking
GPS tracking lets you keep an eye on your drivers and your vehicles anytime, from anywhere and provides multiple benefits that reduce risk and liability.
With GPS tracking, you get more control by knowing the exact location of vehicles. It also enables you to keep in constant contact with your drivers just as if you were a passenger riding along with them.
Knowing the exact location of a vehicle is helpful in the event of theft and allows you to quickly notify authorities to help recover your vehicle faster and thereby lessen the extent of damage. It gets your drivers back to where they want to be—on the job—and lets them know that if such a situation were to occur, you have their back.
If there is an issue with a driver or with one of your vehicles, you'll know that too. GPS tracking features alert you if there is a concern with driving habits that put both lives and your operations at risk, such as speeding and aggressive driving. Or if a vehicle has mechanical troubles, with GPS you'll immediately know the problem and can send the appropriate help.
GPS tracking can also help you out when vehicle maintenance is due with notifications reminding you of oil changes, tire rotations, fluid checks, etc.—keeping your drivers protected by keeping vehicles in top shape and lessening the chances of a breakdown. Drivers don't want to worry about vehicles; they want to do their job.
Mobile Fuel Applications
Many fuel providers offer mobile applications that give drivers instant access to fueling locations wherever they are on the road. This not only increases driver productivity by saving time and mileage, it aids safety should a driver be in an area they are unfamiliar with and low on fuel.
Applications are cost-effective, intuitive and most are compatible with any mobile device. Capabilities vary depending on the provider, so choose one that can accommodate your particular needs.
To give you an example, with PS Energy's mobile applications the driver goes to our URL and logs-in with their organization's password or ID. Results can be filtered by fuel type, available services and displayed on a map with directions to the site they select.
Drivers who feel safe and protected while on the job are going to do a better job and have a higher level of job satisfaction—which of course is good for everyone.