11 Tips to Avoid Brake Violations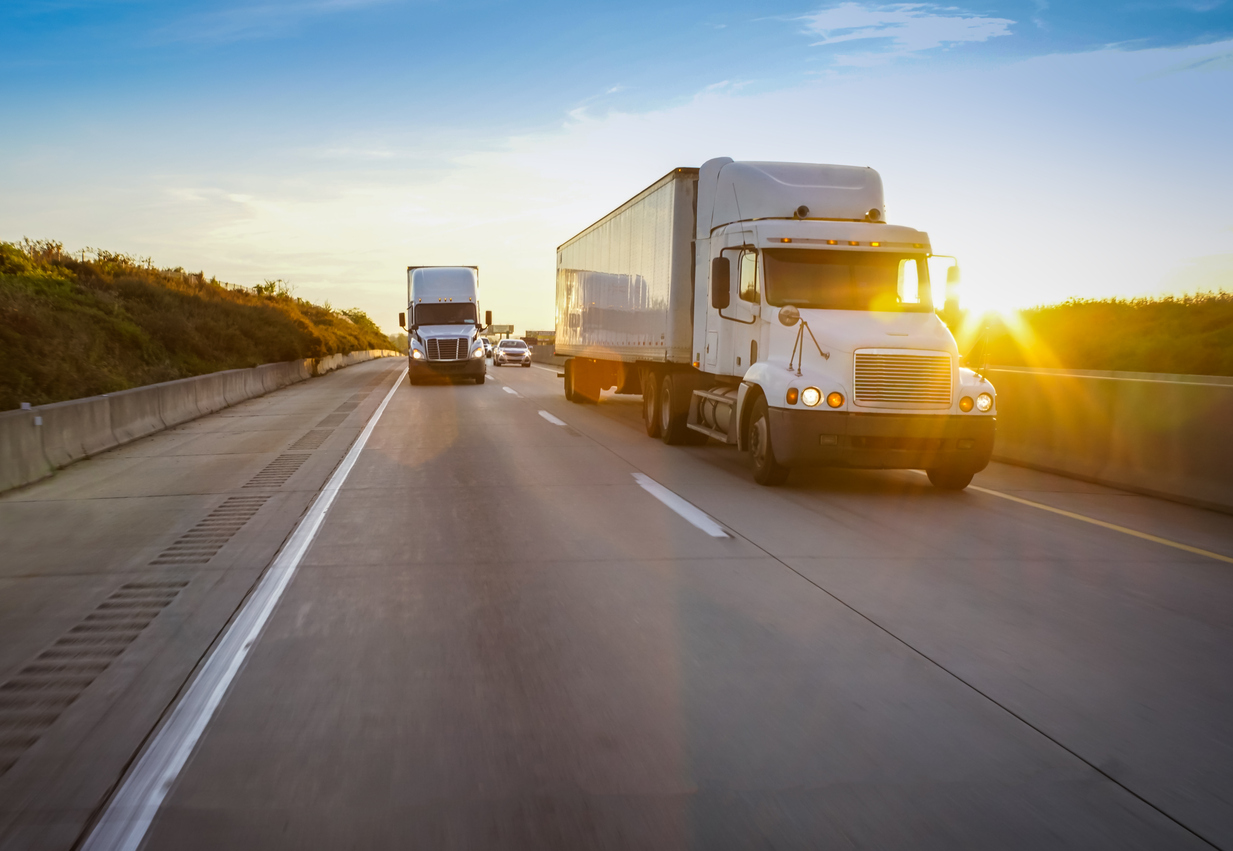 Posted by PS Energy Group on
---
Every year the Commercial Vehicle Safety Alliance (CVSA) conducts its annual Brake Safety Week across North America —a week geared to brake safety education and to brake system inspections by commercial motor vehicle (CMV) inspectors. During Brake Safety Week, as well as every day of the year, when an inspector discovers critical vehicle inspection items, as identified in the North American Standard Out-of-Service Criteria, that vehicle will be placed out-of-service until the condition is corrected.
The 2021 CVSA found that brake systems and brake adjustment violations accounted for 38.9% of all vehicle out-of-service violations, the most of any category of vehicle violations.
Fleet managers and owner-operators must do better. Maintaining brakes helps keep roadways safe, which is not only good for the general public, it's good for business.
Don't Mess Around with Brakes
Properly functioning brake systems are crucial to safe CMV operation and also crucial to protecting your bottom line. Keeping brakes properly maintained should not be taken lightly, but rather a top priority. An out-of-service vehicle costs you money in lost productivity and an accident related to brake failure can end up in litigation, costing you millions and damaging something that's priceless— your reputation.
Stay safe on the road and know your CMV's brake system is properly maintained and functioning by following these brake system maintenance tips:
1. Conduct Routine Inspections
Ideally, at the start and end of the day or at least weekly, inspect brakes using the FMCSA's (Federal Motor Carrier Safety Administration) Brake Inspection Checklist as a guideline.
Have on-hand chalk for marking the push-rods, a ruler for measuring push-rod travel and brake linings, a helper to apply the brakes as needed, and blocks/chocks for behind the tires. Go down the list and check for issues like chaffing, damaged components, worn or cracked brake pads, or cracked brake drums. When you measure push-rod travel stroke, make sure the air pressure gauges are 90 to 100 PSI.
2. Check Brake Linings and Hoses
Make sure linings are at least ¼ in. thick and are dry. Air hoses should be free of cracks and not worn. Linings or hoses that appear damaged or worn, need to be replaced, as do linings that are saturated with lubricant.
3. Grease the Slack Adjusters
Whether the CMV has manual or automatic slack adjusters, for an effective air braking system keep both lubricated.
4. Inspect and Grease S-Cams
Properly lubricated brakes ensure brakes won't seize and also supports the lifespan of S cams. Inspect the S cams between shoe changes and add more lubricant if needed.
5. Visually Inspect Wheel and Brake Chambers
A brake system is dependent on well-maintained wheels. Perform regular inspections, clean wheels and examine exposed areas for wear, corrosion or cracks.
6. Regularly Replace Brake Shoes
Heat can cause brake drums to wear and crack, so they should be replaced regularly. When replacing drums, replace all interrelated parts as well.
7. Check Anti-Lock Braking System
Check the system at least once a year, preferably during your annual safety inspection. To ensure brakes are performing optimally, never ignore ABS warning codes.
8. Check Air Dryer Frequently
Conduct monthly evaluations of the air dryer by checking for moisture in the air brake system. If present, the air dryer may need to be replaced.
9. Inspect Brakes During an Oil Change
Service schedules for trucks can vary, depending on factors such as the type of truck and driving style of your driver. That said, a good rule of thumb is a professional inspection of your brakes with each oil change.
10. Involve Your Drivers
Educating your drivers on how to properly inspect brakes and also how to prep brakes and other components for winter or summer weather can help extend brake life. But note, while experienced drivers may be able to perform some brake maintenance and inspection, when it comes to brake work, you should rely on the pros who are CMV specialists.
11. Leverage Telematics in Your Fleet
Telematics can detect dangerous driving behaviors that can affect brake system health such as hard braking, speeding and not maintaining safe following distances. Monitoring real-time driver data gives you the opportunity to correct dangerous behaviors before they lead to costly brake repairs or replacement.
Additionally, telematics automates maintenance scheduling, which ensures regular maintenance to keep vehicles running optimally. Plus, telematics provides alerts for when a vehicle is acting out of parameters, so potential brake system problems — and other problems — can be identified and immediately repaired.