The Benefits and Challenges of Mobile Fueling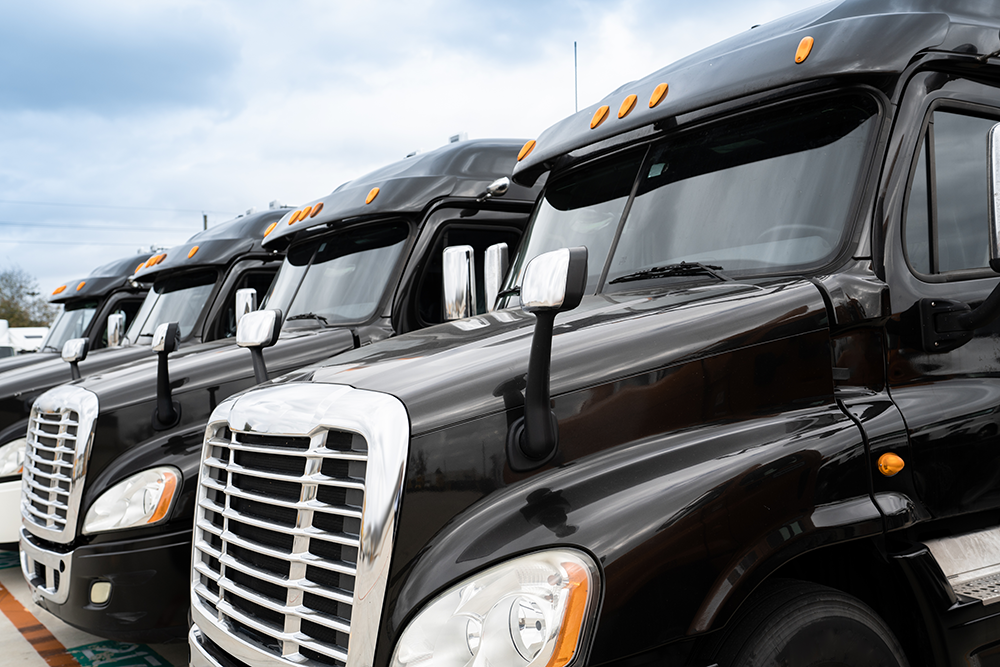 Posted by PS Energy Group on
---
Fueling a fleet vehicle is simple, right? It takes only a few minutes of your drivers' time. They just zip up to the pump, swipe their fuel card, fuel their vehicle, and hit the road.
Simple indeed. But is this fueling method the most efficient use of your drivers' time, fuel, and vehicles? It might not be when you consider:
Time to find a station
Gas consumed to get to the station
Wear and tear on vehicles from additional miles
Time to fill the tank
Possibility of fuel card fraud
Possibility of driver spending time in the c-store (retail store) getting drink/snack
If your fleet is four or more vehicles and they're parked onsite in a central location during off-hours, mobile fueling may be a more efficient, reliable, cost-effective, and safer fueling method than relying on drivers for fueling. But to determine that, you need to know:
Local government policies regarding mobile fueling in your region — mobile fueling is not permitted in some regions
Total cost of fuel for vehicles/equipment
Amount of time your employees spend fueling vehicles/equipment
How much fuel is consumed driving to stations
Total cost of wear and tear costs
Cost of management/oversight of fuel cards, including fraud
After weighing these factors, should you decide that mobile fueling would be a good fit for your fleet, you can expect numerous benefits, but be aware that mobile fueling does not come without a few hurdles.
To that end, let's take a look at the benefits, the challenges, and how mobile fuel works.
How It Works
Services vary by provider, but typically the process works like this:
Fleet manager schedules a time for vehicles and equipment to be filled — typically at night.
Fuel specialist scans the barcode of an asset with a handheld device to determine the product required and services the vehicle/equipment.
Process continues until all assets are serviced.
Data collected from the device, such as type of product and number of gallons required, is immediately uploaded to the internet and made available in a report for fleet managers and stakeholders.
Benefits
High Performance
Using a fuel provider ensures assets will function optimally since the right product is dispensed for individual vehicles/equipment each and every time. Further, the data collected from the specialist's handheld device can help spot any underlying issues before they become problems that can cause unexpected downtime.
Greater Efficiency and Productivity & Less Vehicle Wear and Tear
Since mobile fueling saves drivers from the trip to the fueling station, drivers are able to focus on their core responsibilities. Plus, with no need to detour from routes to get to a station and then detour back to the route, time is saved, there is less wear and tear on vehicles, and fleet managers gain greater control over routes. Control over routes improves route efficiency, improves productivity and boosts safety.
More Fuel Control and Cost Savings
With mobile fueling, drivers are out of the fueling process. So the possibility of a driver pumping fuel into their personal vehicle or container, forgetting to turn in or losing a receipt, and providing inaccurate reports are all eliminated. For fleets, this adds up to greater reporting accuracy, better fuel planning and budgeting, and lower chances of theft.
Mobil fueling may also help fleets reduce overall costs. While price per gallon and any service fees are set by the fuel provider, if you factor in the cost of the fuel consumed traveling to and from fuel stations, labor costs from vehicle wear and tear, no fuel card fraud, and improved productivity, fleets can offset the per gallon cost and service fees and get an impressive ROI.
Good for Safety, Liability and the Environment
Handling environmental and safety regulations regarding fuel storage can be time-consuming and stressful and take time away from a fleet managers' core responsibilities.
With a provider in control of fuel delivery, fuel spills are unlikely, which is good news for the bottom line and the environment, since spills can be costly to clean up and can cause bodily harm and property damage, which could expose you to litigation.
Challenges
Access
The top challenge is ensuring that the mobile fueling truck can get to your vehicles/equipment. The site where the vehicles/equipment are located must be easily accessible and the vehicles parked so the fuel tank is accessible.
The type of fuel delivery truck can also present challenges. If the mobile fuel truck is a large fuel tanker, it may not be able to safely maneuver in the lot and could possibly damage the asphalt. If it is a small pickup truck with a fuel tank on the back, safety could be an issue.
Additionally, the specialist needs to know which vehicles/equipment need to be fueled. Leaving the fuel cap open on the vehicles/equipment to be serviced is a way to overcome this challenge.
Availability
Fleets that have high utilization rates could face challenges with mobile fueling due to time or lack of time. If vehicles are parked in the lot late at night and leave early the next morning, there simply might not be adequate time for fueling.
And One More Thing …
According to a study of 14 million trips to the fueling station by Geotab, every trip costs companies 20 minutes of non-productive time and 2.2 additional miles of vehicle wear and tear — numbers that can quickly add up when multiplied by the number of vehicles and number of trips. But then again, numbers that can be erased if mobile fueling is right for your fleet.