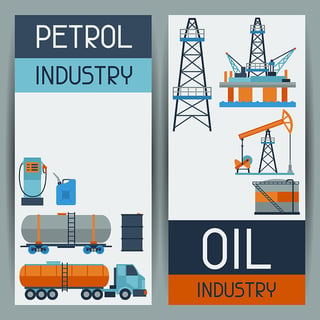 The worst performing commodity sector of 2014 due to the swoon in crude oil, oil products and natural gas prices, the energy sector as a whole strongly rebounded and was the best performing sector of Q2. With the bullish performance a result of the correction and consolidation in the US dollar, geopolitical tensions and the low price levels in the winter of 2014, a composite of energy commodities rose 13.81% in Q2, making it the strongest commodity sector in the futures market.
Crude Oil
In the second quarter, light sweet crude oil rallied by 24.94% after falling 10.64% in Q1 and falling by 41.56% in 2014. NYMEX active month crude oil traded in a range from $42.03 to $64.12 per barrel during the first six months of 2015 and closed at $59.47 on June 30th.
Domestically, crude oil production during Q2 was at a record high of 9.6 million barrels a day. However crude oil rig counts, which have been falling since November of 2014, continued falling in Q2 to 628, marking a 5-year industry low.
Looking ahead, if oil analysts are correct in their predictions, a drop in drill operations due to low prices could cause US crude oil production to fall from these record highs.
Internationally, global crude production was strong and a battle of market share between Gulf oil producers. Iraqi producers increased production in Q2 to a record 3.145 million barrels a day, while Saudi production averaged 10.3 million barrels a day, a 13-year high. Additionally, Saudi exports hit a 10-year high of 8.5 million barrels a day.
Looking ahead to Q3, Iran poses the greatest threat to supply. In Q2, Iranian oil producers ramped up offshore crude inventories by close to 19 million barrels in preparation for the easing of sanctions by the US and Europe as part of Iran's nuclear deal. Easing sanctions would allow Iran to expand its crude oil exports and put further strain on a market that is grappling with oversupply.
Oil Products
Seasonal patterns pay a significant role in demand for oil products with RBOB usually rallying in the spring and summer and heating oil in the fall and winter. To that end, gasoline was the best performing commodity in the sector for Q2 with a 15.79% price increase on top of the previous 20.24% gains from Q1. Up 39.22% in 2015, gasoline traded in a range of $1.2265 to $2.1857 per gallon during the first six months of 2015. Heating oil appreciated by 10.65% in Q2 and traded in a range of $1.5566 to $2.3514 during the first six months of 2015. As refineries shift to increasing heating oil production in the coming months, look for RBOB and heating oil prices to possibly stabilize.
Natural Gas
Rallying from a 32.88% drop in 2014 and an 8.62% drop in Q1, natural gas moved higher in Q2 with a 7.27% appreciation, making it down just 1.97% for the first six months of 2015. Trading in a range from $2.443 to $3.352 from January through June of 2015, active month NYMEX natural gas futures closed at $2.8320 per mmbtu on June 30th.
Q2 inventories were above 2014 levels and towards the close of the quarter, total inventories rose above the five-year average for natural gas stockpiles. As of June 26th, stockpiles were 34.6% above June 2014 levels and 1.1% above the five year average.
A weather-sensitive commodity and therefore volatile, going forward in 2015, a strong El Nino could produce storms that have negative affects on natural gas infrastructure at the NYMEX delivery point in Earth, Louisiana, near the Gulf of Mexico. Such an occurrence could possibly bring down natural gas demand and lower prices.
Ethanol
The majority of ethanol produced in the United States is made from corn. So as corn prices moved higher in Q2, ethanol prices moved accordingly and higher by 8.8%. Chicago ethanol futures traded in a range of $1.3483 to $1.6750 per gallon from January through June and closed on June 30th at $1.6130 per gallon, a year high. Looking ahead, ethanol prices are dependent on this year's corn crop and will follow corn values, which are dependent upon various factors, including climate changes and geopolitical issues.