4 Risk Mitigating Fuel Strategies to Keep Your Fleet Costs Stable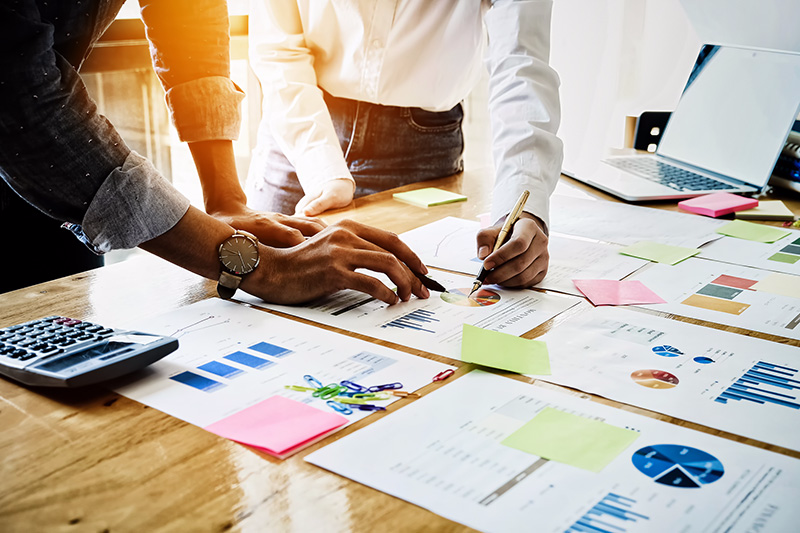 Posted by PS Energy Group on
---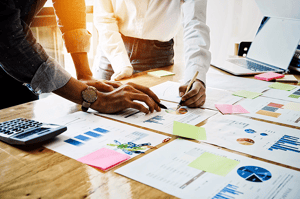 In the energy markets, all sorts of unpredictable happenings – including natural disasters, world crises, weather interruptions, political upheaval, refinery shutdowns, and pipeline failures -- can send fuel prices on a roller coaster ride and adversely affect operations.
While fleet managers have no control over these events, what they can control is the impact on their fleet operations and bottom line. Being prepared for the unpredictable is a sure way to help steer that impact in a more positive direction.
Don't Let the Unpredictable Catch You By Surprise
Mitigating risk and protecting your operations and bottom line from events beyond your control is not as daunting of a task as it might seem. It can be as simple as putting in place strategies that are applicable to your fleet, so when fuel prices spike or unpredictable situations occur, your exposure is minimal, and it's business as usual — or as close to "as usual" as possible.
Let's take a look at a few of these strategies.
Hedging
In a nutshell, hedging is a contractual tool that allows a company to fix or cap a fuel price at a certain level and period of time to help minimize exposure to price swings. It's best to outsource hedging to specialists with market expertise.
Effective hedging strategies and tools not only address the risks associated with fluctuating fuel prices, they also help you gain greater control over your fuel budget and allow you to concentrate on what you do best — managing your fleet.
There are many ways to hedge and endless financial instruments. Choosing what's best depends on a company's particular needs, current prices levels/acceptable price levels and time horizon. A fuel hedging specialist can address what tools and strategies are best suited for your needs and then execute a strong plan appropriately.
Consider Buying Fuel in Bulk
If you do not have a fuel storage tank on your premises, it may be well worth it to do the math and work with your fuel provider to see if buying fuel in bulk makes good business sense. You might find that the cost of construction and tank maintenance could be paid for through the savings from bulk buying. However, be aware that bulk buying is not for every fleet.
Buying in bulk means that you and your fuel provider have agreed on a set fuel price, which protects you from price swings and makes controlling your fuel budget a much simpler process. Before arriving at that set price and signing a contract with a provider, there are a few things to carefully consider:
Determining how much fuel you need -- exceeding the amount of set fuel in your contract can result in costly fees.
Negotiating the best price -- study market research and be careful not to rely on one source. Know where a provider is getting their fuel, since location can have an impact on price. Getting the best price is your top objective and conducting thorough research can help you meet that objective.
Have a Plan In Place for Emergency Fueling Services
Imagine a blizzard has shut down most everything in your service area and conventional fuel is not available, leaving your fleet stranded and unable to service your customers — not exactly the ideal set of circumstances for your company's bottom line and reputation.
If you think you can remedy the situation by simply contacting a fuel provider to fuel your fleet, good luck. You'll quickly find that providers are busy providing emergency fueling services for their customers who have an emergency fueling service plan with them. A provider may get around to you — maybe —but that's a big maybe since most providers will not take on new customers during an emergency situation.
A fuel provider who has experience and expertise in emergency fueling services can help put a solid plan in place that ensures you have fuel wherever and whenever you need it. Plans vary by provider, but here are some key capabilities to look for:
24/7 response
Secure and extensive network
Dedicated truck or tank wagons and necessary dispensing equipment to meet the level of your needs
GPS dispatch and delivery for up-to-the-minute delivery status
Are you ready for what could be right around the corner? Taking advantage of applicable services offered by a reputable provider will help ensure that you are. A provider may not be able to control what's happening in the world, but they can help control how what's happening affects your fleet operations.
Interested in learning more about risk mitigating fuel strategies? Check out our Fuel Hedging 101 guide.