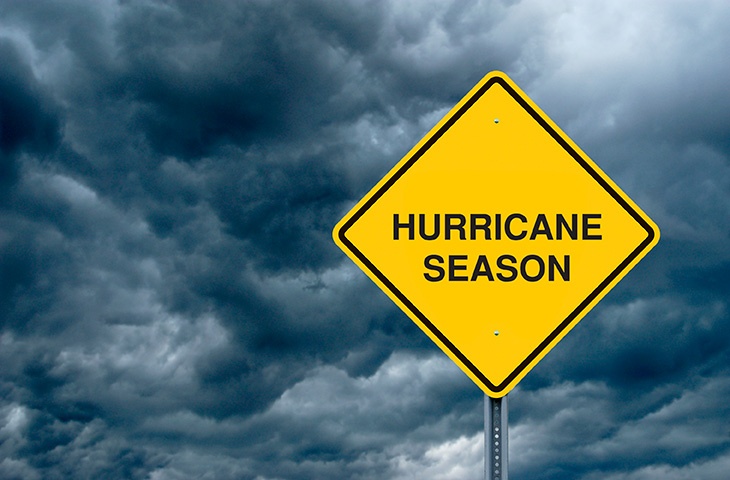 Hurricane season officially began June 1st and ends November 30th. All it takes is one hurricane to disrupt your business and shut down your fleet operations. When dealing with disaster, it is best to think like a Boy Scout and always be prepared. Here are a few quick tips to help ensure your disaster plan is well-designed and effective so that whatever curve balls Mother Nature throws your way, your organization can weather the storm and get back to business as quickly as possible.
Disaster Plan Basics
While your disaster plan should be structured, making it too detailed or rigid can be a costly mistake. Flexibility is key so that adjustments can easily be made to deal with unexpected events or consequences. A good rule of thumb is to make sure your current plan is designed for a worst case scenario situation and that it includes fleet mission and duties, a disaster organizational chart, reporting procedures, breakdown of responsibilities, contact information and a list of key company resources.
Fuel and Fleet
Making sure your lines of supply are in place and your vehicles are disaster ready-to-go is essential to your disaster plan. Think ahead, have fuel contracts written with provisions that your fuel suppliers are required to make a good faith effort to supply emergency fuel during a disaster and if they fail to do so, suffer contractual consequences. If you have a tank farm, your plan needs to address how it will be powered should a power outage occur. And if your fleet needs to have an emergency fuel reserve, your plan needs to address the fact that vehicles need at least 72 hours worth of fuel, as this is the average amount of time before a FEMA response.
A strong disaster recovery plan covers vehicle maintenance. If maintenance is performed "in-house", make sure you have an ample supply of the necessary parts and tools for your vehicles. If maintenance is outsourced, look over that company's disaster plan so you can get a handle on whether their services will be sufficient for your needs or if you may require the services of additional companies for your vehicles. And of course, preventative year-round maintenance is always a good idea and a cost-effective way to have your vehicles ready to ride the storm out.
Your plan should address emergency routes for your fleet in case regular routes are closed or impassable. And fleet security should be thoroughly covered, including security cameras and fencing to keep your vehicles and other assets safe and protected.
Empowering Your Team
An effective disaster plan must be straightforward, clearly understandable and easily adaptable by all your employees. It is imperative that each employee knows their individual role during a disaster situation and is also trained in basic first aid, CPR and search and rescue techniques. Knowing jargon used by first responders, including firefighters, police officers and paramedics is also important so that everyone is speaking the same language and communication is clear and effective.
Your plan should also provide for continuing disaster and emergency education classes at regular intervals as well as disaster scenario tabletop exercises and training drills with specific objectives. Fleet employees should regularly run their own drills and when possible, participate in company training exercises.
A solid disaster plan lays out employee scheduling so employees know when to respond and also provides steps for 24/7 operations. A good idea is to divide your employees into groups so when required to "report for duty", the message is as clear and simple as possible, for example, "Group 1 and Group 2 respond immediately."

Test and Tweak
The only way to know if your disaster recovery plan is effective is for it to be tested. And the only way for it to be truly tested is when a disaster occurs. Nonetheless, it is important to do regular and complete run-throughs of your plan with all your employees and evaluate what works and what needs to be tweaked. Adjustments to your disaster plan should be made with input not just from management, but also from your employees. Test, tweak and make adjustments to your plan as often as possible. When preparing for disaster, you can never be too prepared.