4 Areas to Cover with Potential Fuel Partners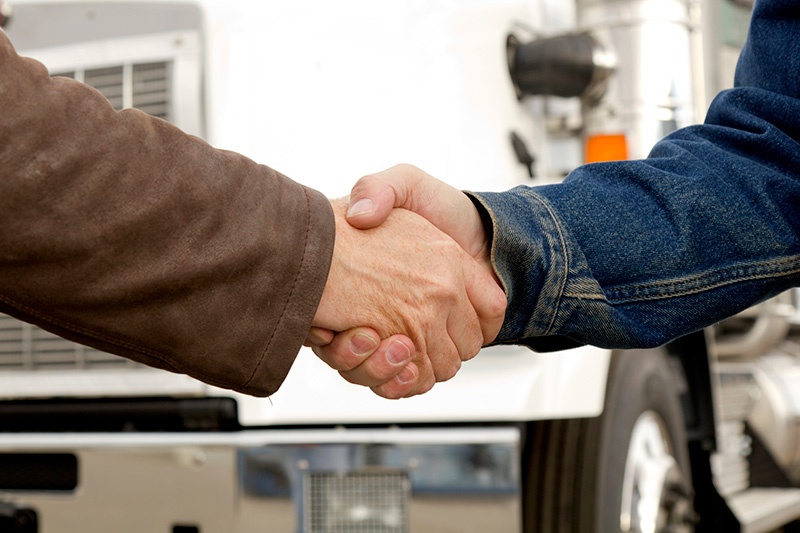 Posted by PS Energy Group on
---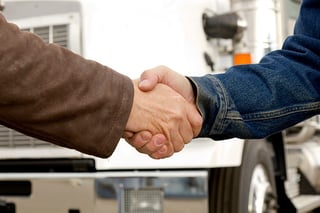 With the cost of fuel generally believed to be a fleet's largest operating expense, procurement of a trusted fuel partner that effectively meets your needs is serious business. Unfortunately, it can be just as confusing as it is serious, with what may seem like a myriad number of factors and details to consider. For example:
Number and type of vehicles in your fleet
Number of drivers and their job purpose—service techs, sales, delivery, etc.
Route distances drivers travel per week/month/year
Fuel budget and how fuel bills are paid
Methods currently in place to track fuel usage and their effectiveness
Controls currently in place and their effectiveness
WHEW! And those are just some of the basic "fleet facts" needed to help lay the groundwork for accessing your requirements when you do talk with potential fuel partners.
As is the case with most procurement decisions, doing your homework on "what's out there" and talking with folks in procurement for other fleets, in order to gain tips and feedback, is a wise move. The more you know, the less the chance there is of making mistakes down the road that could prove costly to your bottom line.
Bear in mind that no two fleets are alike, just as no two fuel providers are alike. Success is in the details—with success in this case meaning partnering with a fuel provider that helps you control costs while increasing operational efficiency and driver productivity.
To that end, let's take a look at some general areas to cover with potential fuel partners to help ensure a successful long-term partnership.
Customer Support — You could argue that the support you receive from your fuel partner is the most important consideration since the quality of the service is only as good as the support team that backs it.
To get a good idea of support services offered by a particular provider, ask other procurement managers if they have used that provider and if so, what do they think. Are they helpful, friendly and easy to work with, and do you feel you have a good rapport with them?
Is support available 24/7/365? Do they provide an account rep that works one-on-one with you and can help with your daily issues, such as transactions, stolen fleet cards, program reviews, strategic fuel program management, etc.? —as the better the ongoing relationship, the more effective your program will be.
Additionally, check for reviews and any awards or accreditations they may have. Above all else, do not engage in any type of contract before you feel comfortable and confident with what their rep has to say.
Fuel Delivery, Availability and Management — To gather information, check out the websites of potential partners before you talk with them and write down a list of questions to ask, since there are all kinds of options for fuel management.
Some fleets opt for fuel cards, which drivers can use at pre-approved locations. Note that card policies vary, so it's important to know what stations qualify, if they are located near where you do business, and the controls offered over transactions and fees.
Fleets that have vehicles that return to the yard at night or are on a job site might go with mobile fueling. Or is bulk the way to go? Maybe mobile and fuel cards? Know what inventory management and fuel and fleet tracking services they offer, so you get the most bang for your buck and the best solution possible.
Payment — Cost and payment issues are another important consideration. The more flexibility offered in payment methods, the better. Talk with the providers' reps to find out what payment options they offer. For example, do they accept checks, cash, and both credit and fuel cards, or just checks? The more options accepted, the better for you, should you ever have a negative cash flow situation.
Account Management — The account management tools that a provider offers are essential to gaining control over fuel management, and these also vary by provider. With a reputable provider, you should expect an easy-to-read invoice and an automated reporting format that gathers instant data on transactions details—giving you valuable insight to track fuel inventory, optimize routes and improve operational efficiencies.
Additionally, any account changes needed should take just a couple of keystrokes. For example, ordering or replacing fuel cards, changing controls, driver PINs, etc.
The bottom line is that your fuel partner works for you. Having a partner you can trust and that you feel comfortable with carries a lot of weight in the selection process. So, trust your instincts. And ask lots of questions.
To learn more about different "fleet facts" that can impact your fuel management, download our white paper 5 Factors That Impact Fuel Efficiency.