Weight Distribution for Fuel Efficiency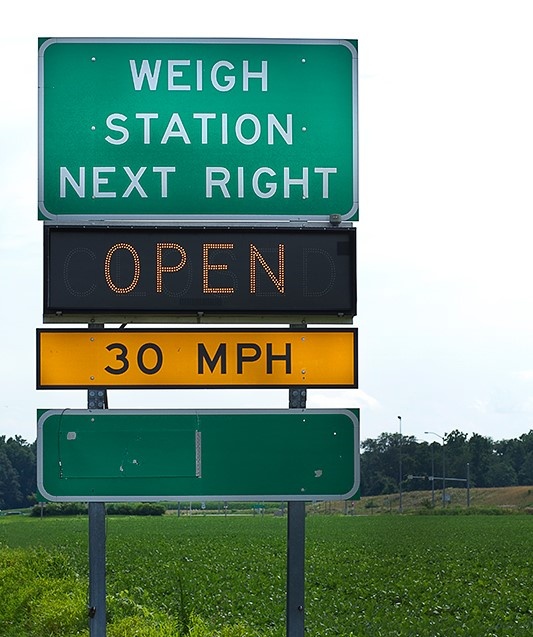 Posted by PS Energy Group on
---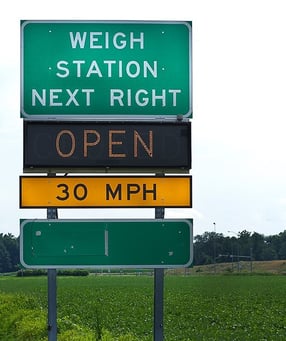 If your doctor told you to lose a few pounds, it might be wise to follow his or her advice. Studies show that losing just ten pounds can significantly improve virtually every aspect of your health - from decreasing risk of a heart attack and cancer, to lowering blood pressure, reducing stress on your joints and increasing lifespan.
Just as dieting is beneficial to your health, reducing the weight of the vehicles in your fleet is beneficial to the health of your organization. In fact, according to the Environmental Protection Agency (EPA), for every 100 pounds taken out/off a vehicle, fuel economy increases by 1 to 2 percent.
Extra weight on vehicles means more energy to start moving. The more energy vehicles need to start moving, the more stress it places on the engine and transmission, which does not bode well for vehicle life.
So how do you trim down your vehicles and beef up your bottom line?
Let's start with your drivers.
When In Doubt Leave It Out
Drivers can be the biggest culprit in the accumulation of excess weight in vehicles, as often they take unnecessary items along for the ride—making the ride much more costly. When unneeded items for the job at hand, including tools and equipment, extra shelving, roof top racks and carriers, dated sales materials, cases of water or large coolers are carried in vehicle trunks, back seats or storage bins, the pounds quickly add up and fuel economy quickly goes down.
Each additional pound of weight requires the engine to work harder, and the harder it works, the more fuel economy and engine life decrease. To turn this around, the solution is simple—instruct drivers to remove all unnecessary items from their vehicles and make them aware of the negative side effects of carrying excessive weight, stressing that less money in your pocket could mean less money in theirs.
Establish guidelines of exactly what drivers can carry in terms of tools, equipment, passengers and payload and enforce them. And in the winter months, have drivers remove snow and ice as they can disrupt airflow, which—you guessed it—decreases gas mileage.
Next up, let's look at your vehicles.
Spec'ing Leaner and Greener Machines
It's simple mathematics. The heaver a vehicle, the greater the fuel consumption. So to that end, reducing vehicle weight can provide significant savings and can also help the environment by reducing greenhouse gas emissions.
According to SmartWay, an EPA program focused on improving the technologies and practices of transportation companies, reducing 3,000 pounds from a heavy truck could save between 200 and 500 gallons a year and here's how you do it.
When spec'ing vehicles, compare the weight of components. For example, many vehicles have oversized fuel tanks that can really pack on the pounds. Unless your particular fleet application requires you to be in areas where fuel is unavailable, it makes no sense to be carrying around an extra 50 gallons of fuel, especially considering a gallon of gasoline weighs 6 lbs. and a gallon of diesel weights 7 lbs.
Engines also add a lot of weight, as do wheels. Downsize to a smaller engine that delivers the same horsepower and torque, and you drop around 700 pounds. Use cast aluminum alloy wheels in place of steel, and you drop around 40 pounds for each wheel.
Other weight reducing components for vehicles include:
Aluminum axle hubs over ductile iron or steel—saves over 120 lbs.
Centrifuse brake drums over standard brake drums—saves around 100 lbs.
Aluminum cab frames over standard steel frames—saves hundreds of pounds
Truck trailers can also go the "lean" route, with lightweight components potentially reducing empty trailer weight by 2,000 pounds or more. For example:
Aluminum roof post and floor joist can save close to 400 lbs.
Aluminum upright posts can save around 600 lbs.
Aluminum hubs and wheels can save around 900 lbs.
Getting Started
Just as your doctor would tell you to get cracking on your diet, not procrastinating and shedding some pounds from your fleet should also be done sooner than later.
The longer you wait, the more you lose. And we aren't talking pounds here.