Is Natural Gas the Next Big Fuel Source for Trucks?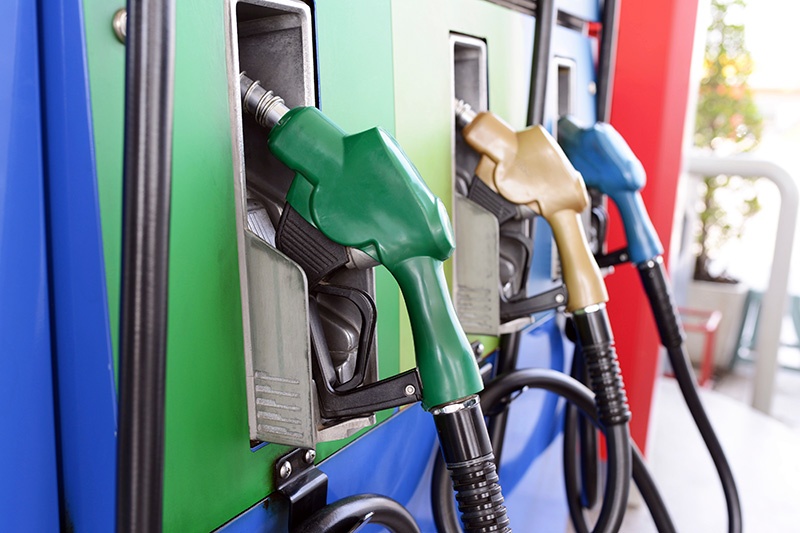 Posted by PS Energy Group on
---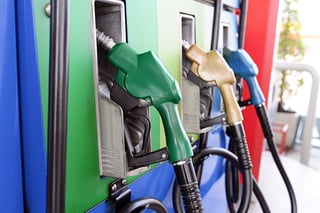 Without a doubt, a top issue on the minds of commercial fleet owners and managers is the use of alternative fuels to power their heavy-duty vehicles. What you might cast some doubt on, however, is how long alternative fuels have been used as a vehicle fuel source. If you guessed around 40 years, you're in for a surprise. Natural and manufactured gas have been powering vehicles since the 1930s.
Zooming a bit closer to the present, according to the Alternative Fuels Data Center, as of May 2016 there were approximately 150,000 vehicles in the U. S. powered by natural gas and around 15.2 million worldwide. Natural gas --the top alternative fuel behind ethanol -- is not as widely used as diesel for heavy-duty vehicles, but it's gaining ground on the fossil king drop-by-drop.
Picking Up Steam
With natural gas production soaring in the U. S., heavy-duty fleets are increasingly making natural gas part of their strategy. It only makes sense since natural gas vehicles (NGVs) are good for the economy, environment, national security and the bottom line.
In 2014, United Parcel Service ordered 300 compressed natural gas (CNG) heavy-duty trucks and has since added around 80 more. This past August, Frito-Lay reached a milestone with its over 500 CNG vehicle fleet logging more than 100 million miles.
Saddle Creek Logistics Services, which provides trucking to Wal-Mart, Office Depot, Lowe's and Proctor and Gamble, has approximately a 200 vehicle CNG fleet and plans to support natural gas adoption on an even broader scale.
Considered alternative fuels under the Energy Policy Act of 1992, CNG and LNG (liquefied natural gas) provide natural gas vehicles (NGVs) the comparable horsepower, acceleration and cruise speed of conventional vehicles, plus emissions benefits. Heavy-duty NGVs are available from original equipment manufacturers and from qualified system retrofitters that can economically, safely and reliably convert vehicles for natural gas operation.
Whether or not natural gas will one-day knock diesel off its heavy-duty truck fuel throne is a contentious topic that has sides divided. Since we can't determine which fuel will eventually land on top—only time will tell that—we can take a look at why those in the natural gas "now" camp are saying it's time for heavy-duty fleets to embrace natural gas or pay later.
The Natural Gas "Now" School of Thought
With low oil prices and limited regulations for vehicle greenhouse gas emissions, the "now" advocates say there's no time like the present to consider natural gas vehicles for your heavy-duty fleet.
When conventional fuel prices are high, switching to lower cost natural gas makes good business sense, but with the cost of those fuels relatively low—as they have been—there's no compelling reason to make the switch. But changes are coming.
Oil prices have been rising off their lows, and experts believe that trend will continue. In a recent Wall Street Journal survey, investment banks raised oil price estimates to $57 per barrel by 2017.
Furthermore, the recent Annual Energy Outlook from the U.S. Energy Information Administration predicts crude oil at around $85 per barrel by 2020 and over $100 by 2023. Running an average fuel price differential between conventional fuels and natural gas at their current prices underestimates the cost benefit of natural gas over the life of the vehicle, so fleet owners and managers should take a long-term view, as UPS, Frito-Lay and Saddle Creek have done.
From 2011 to 2014, fleets averaged a $2 per gallon savings with natural gas over diesel. For a Class 8 or heavy-duty truck consuming 20,000 gallons, the savings realized was $40,000.
But the "now" advocates say it's not only the fuel costs savings that make the case for natural gas so compelling, it is also the EPA's proposed Phase 2 GHG standards for medium and heavy-duty vehicles. To comply, vehicles will need to change and NGVs will have an advantage, since the technology to meet the proposed regulations already exists for natural gas engines and can offer long-term benefits for a broad range of heavy-duty vehicles.
As GHG rules tighten, the cost advantage of natural gas will increase. Industry estimates show several thousand dollars added to the cost of vehicles using conventional fuels and as much as $11,000 added for a tractor trailer in 2024, for full compliance with the proposed EPA regulations.
NGVs will cost less than compliant conventional vehicles—even without factoring in the fuel savings. Additionally, federal and state governments are on board with NGVs and are offering the trucking industry invectives to also get on board.
With all these advantages, the "now" advocates say NGVs are a wise choice that the trucking industry needs to adapt sooner than later or face a costly future when the inevitable happens. And the future, they say, is right down the road.